ABOUT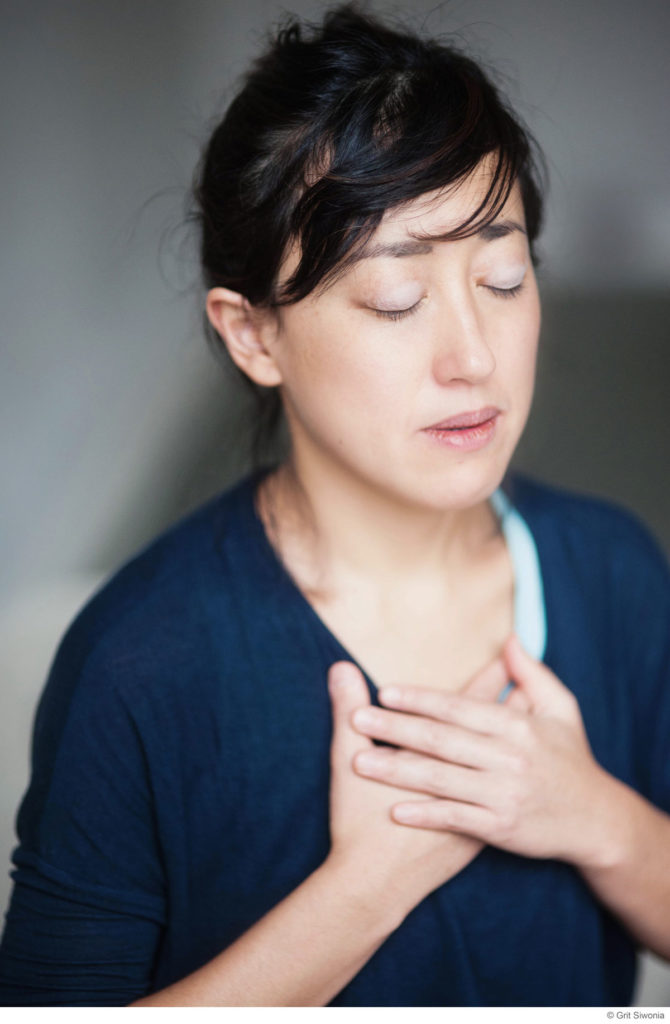 Geboren in Tokyo.
Seit 2006 in Berlin.
Seit 2017 als Masseurin & Meditationsleiterin im Praxis "Implus" in Berlin-Neukölln tätig.
Durch eigenen Krisen und Traurigkeiten im Leben lernte ich Körper- und Heilungsarbeiten kennen, auch ihre Werte und Wirkungen zu schätzen. Seitdem vertiefte ich Kunste der Heilung und spezialisierte ich in den Bereichen traditionelle Thaimassage und Reiki. Wer sich seinen Körper, Seele und Geist im Verbindung und auf Balance bringen möchte, um zu entspannen und mehr zu erfahren, bin bereit mit meinem Hände Liebe und Wärme zu geben.
長年煩ってきた体の痛みや精神の不安定がきっかけで、ボディーワークやセラピーの癒し効果を体験。それ以降、人の手のありがたさ、奥深い人間構造の啓蒙と実践的アプローチを知るに至りました。癒しの芸術の理解を深めつつ、より多くの人に体•魂•精神の調和とバランス、深いリラックスとヒーリング効果を体験してもらいたいと本望して伝統的タイ式マッサージとレイキを柱にした独自の施術をスタート。
着衣のままの気軽なスタイルの施術で、肩こり、腰痛、偏頭痛だけでなく、鬱憂の改善や仕事疲れの回復、スタミナチャージにも効果的です。リラックス、癒しを必要としている方、ちょっと試してみたいという方、是非ご連絡下さい。
Through my own cries and sadness in life, I became acquainted with body and healing work, also to appreciate their values and effects. Since then, I deepened arts of healing and specialized in the fields of traditional Thaimassage and Reiki, which aimed to bring the body, soul and spirit into balance. My treatments are specifically tailored to each client. I will use my hands, palms, thumbs, forearms,fingertips, elbow and knee to manipulate the muscles and other soft tissues of the body. By perform a massage and reiki treatment over your whole body to get the deepest relaxation that arouses self-healing.
<Ausbildung>
2019 Shiatsu bei Edith Storch
2019 Thai Abdominal Massage bei Jorge Márquez Graffigna
2018 AccessBars® bei Maria Waidacher
2018 Reikimarathon bei Marc & Eva Bendach
2018 Yoga Camp in The Yoga Institute, Mumbai
2017 Vipassane Meditation in Shwe Oo Min Dhamma, Yangon
2017 Intensive Professional Thai Massage: TMC (Thai Massage School of Chiang Mai)
2016 Reiki Lehrer-grad bei Bernd Monecke
2016 Reiki Meistergrad bei Bernd Monecke
2016 Reikimarathon bei Marc & Eva Bendach
2016 Kundalini Reiki bei Matthias Korn
2014 -15 Reiki 1-2 Grad bei Santina Storni
2014 Thaimassage Level 1-3 bei Andreas Schwarz